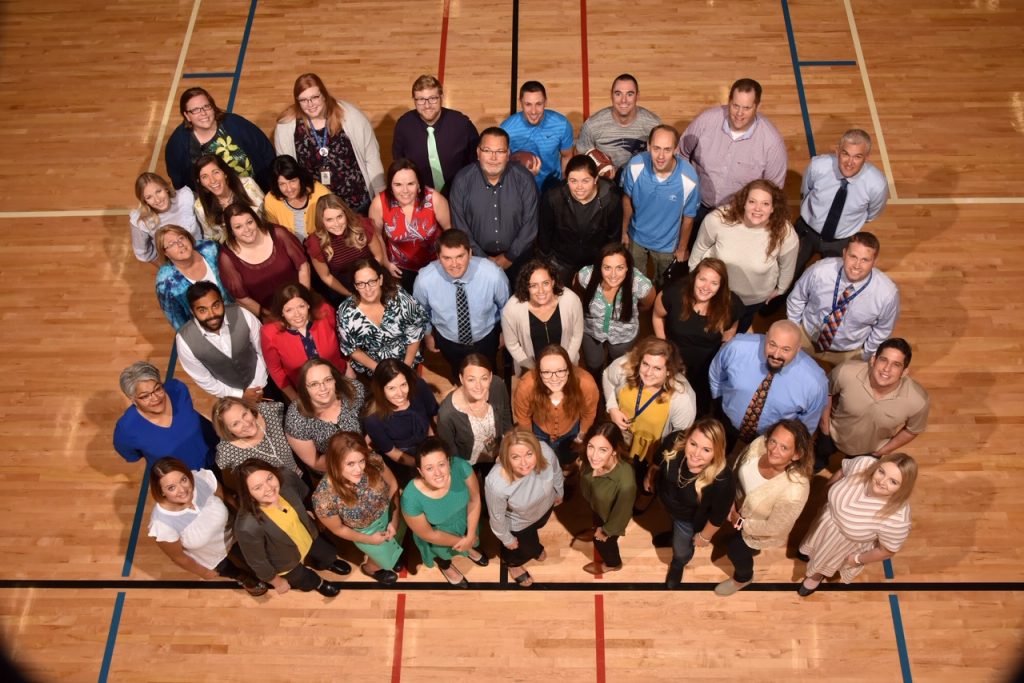 We are an AVID school and we desire to "close the achievement gap by preparing all students for college readiness and success in a global society."
The vision of Mount Jordan Middle School is to empower students by engaging in rigorous learning through creating a welcoming atmosphere of collaboration that builds a culture of safety, pride, and success
70% of MJMS students will score proficient or highly proficient on the Reading Inventory (RI). 
75% of students will be on-track with Ds and Fs for graduation as evidenced by the Early Warning System (EWS) data, specifically coursework.
MJMS will move 126 students (14%) to proficient between the fall and spring Math Inventory (MI) administration.
 MJMS teachers will teach AVID learning strategies or social-emotional lessons during Mountaineer Time once a week to increase student motivation/attitude/emotional well-being. These skills will enable students to build relationships with teachers and connection to the school.